A child's birthday is an exciting and miraculous day spent with friends, family, presents, games, party bags and of course, cake! For parents, a child's birthday may be one of their more stressful days having to organise everything to ensure a magical day for their child. With so many things on their mind, choosing the perfect cake can be difficult as you need to consider not only for it taste delicious but also look fun and exciting. Here at Passiontree Velvet, we have a range of birthday cakes perfect for kids! We also create custom cakes to allow you to create the perfect bespoke cake for your child's special day! With stores across Brisbane, Gold Coast, Toowoomba, Sydney and Canberra, we have got your kid's birthday cake sorted!
So, what are some popular trends with children's cakes? Rainbow, Chocolate and Unicorn Cakes are currently trending with kids everywhere! Sponge cakes with colourful decorations are also a winner!
#1: Unicorn Magic
The ultimate birthday cake — unicorns and rainbows! Our most popular cake for children's birthdays across Sydney, Brisbane, Gold Coast, Toowoomba and Canberra! Rainbow vanilla cake, vanilla cream cheese frosting and iced in colourful Swiss buttercream. This is the perfect, elegant and magical Unicorn Cake.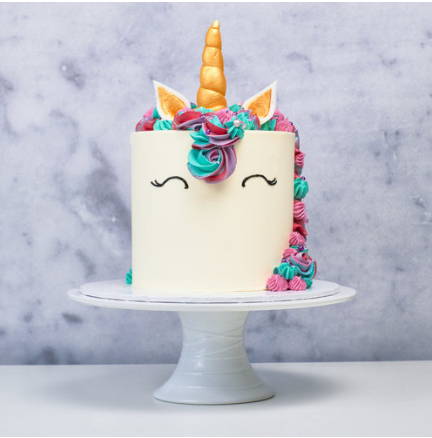 Make your child's birthday a memorable one with our range of fun and delicious cakes! You can simply order a cake on our Online Cake Store and choose your closest Passiontree Velvet store for pick-up or, email us if you have any other questions, we are more than happy to help!