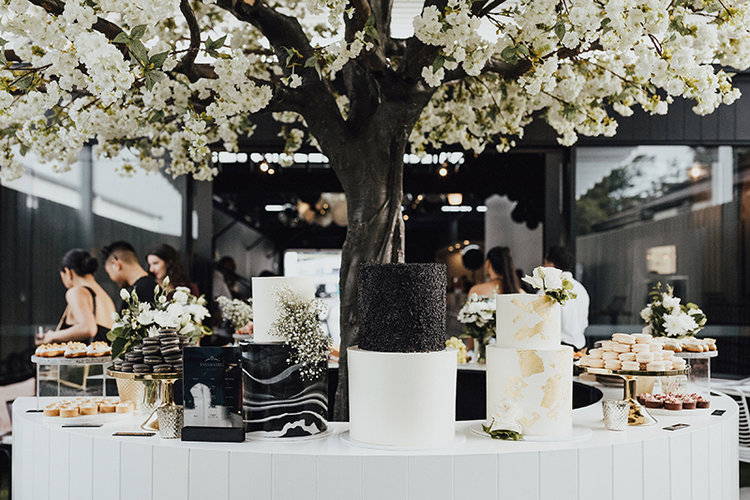 We were so excited to attend our first ever Wedding Showcase at The Refinery on March 6th! We had such an amazing time meeting all the couples and discussing wedding cake options and dessert table styles, as well as meeting all the other beautiful vendors.
Featured on display, we created a wedding dessert table experience including our Cookies & Cream Macarons, Vanilla Macarons, Lemon Meringue Mini Tarts, Passionfruit Meringue Mini Eclairs, Vanilla Walnut Mini Eclairs along with three Bespoke Wedding Cakes.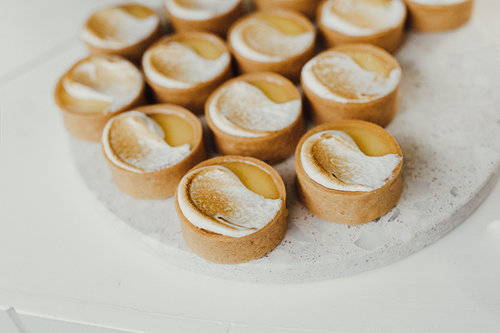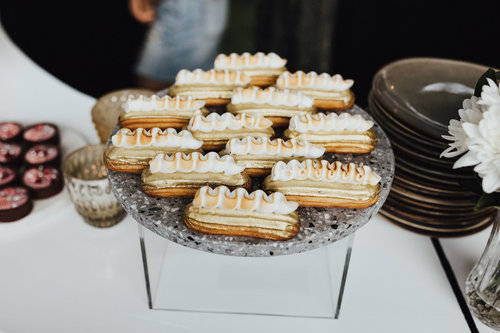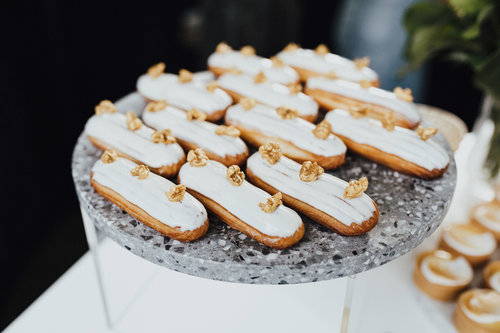 Our bespoke wedding cakes were themed around current trends including minimalism, black, marble, gold and clean white buttercream finishes. We also offer a range of sizes and tier-offerings to cater to each event. Dessert Table Packages will soon be available to view and order on our website, so stay tuned.
Special mentions go to The Refinery for hosting this beautiful event, Stylised and The Refinery for their assistance, Blossom Tree for the tranquil blossom tree feature — They specialise in floral installations and definitely added the extra touch of luxury to the dessert table! The talented Luxe Stationery Co. for the black flavour plaques (They also illustrate and create gorgeous invitations, place cards and more)!
We are looking forward to assisting everyone with their bespoke wedding cakes and dessert tables! For more information regarding our Wedding Cakes, please click here!
Our Dessert Packages are coming soon to our website so stay tuned.