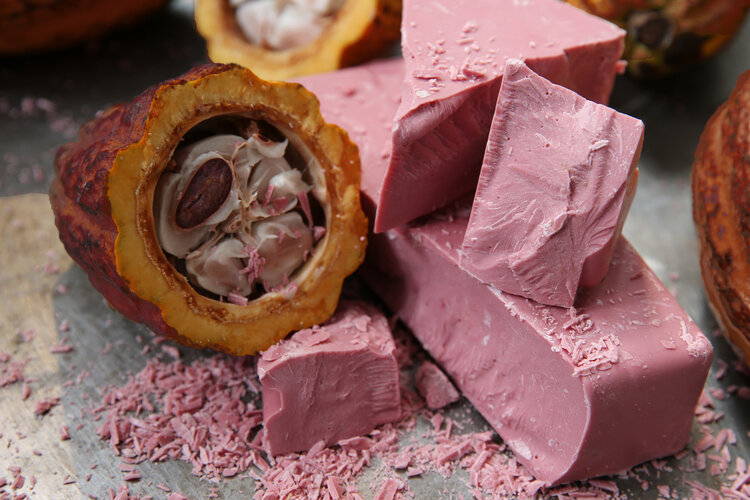 In partnership with Barry Callebaut, Passiontree Velvet have developed items using the new Ruby chocolate! Our Ruby Berry cake features vanilla sponge layered with Ruby mousse, Ruby Ganache and raspberry jam. Decorated with strawberry macarons, Ruby chocolate and buttercream piping and rosettes.
What is Ruby Chocolate?
Ruby chocolate was developed by Barry Callebaut and it is the biggest innovation in chocolate in 80 years. Made from the Ruby cocoa bean, it's a completely new chocolate experience. Ruby offers an intense sensory delight, a totally new taste experience: neither bitter, milky or sweet, but a tension of fresh berry fruitiness and luscious smoothness.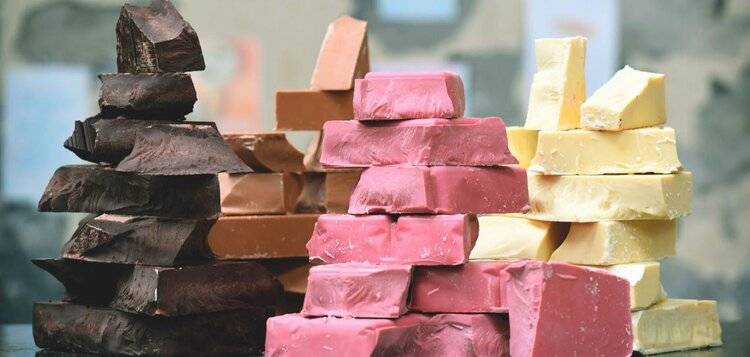 Made from Ruby Cocoa beans
Over 10 years ago, one of the cocoa experts at Barry Callebaut discovered that components of certain cocoa beans could produce a chocolate with an exceptional flavour and colour. Since then Barry Callebaut, one of the worlds top class chocolate makers, has been working on creating this totally new type of chocolate, the fourth chocolate after milk, dark and white. Like grapes for fine wines, the cocoa beans in chocolate are influenced by the terrain in which they are grown. Ruby Cocoa beans grow under unique climate conditions and can be found in Equador, Brazil or Ivory Coast. Ruby chocolate contains no berries, berry flavouring or colours.