Passiontree Velvet Toowoomba cake shop/patisserie cafe was featured in the Toowoomba Chronicle! Check out the feature by following this link:
https://www.thechronicle.com.au/news/indulge-in-the-sweetest-of-treats-at-new-patisseri/3287847/
WITH a decadent collection of macaroons and cakes like raspberry meringue and peach perfect, Passiontree Velvet is hard to resist.

The patisserie cafe opened in Grand Central last week and has quickly become one of the company's biggest stores.

With locations already in Brisbane, the Gold Coast, Canberra and Sydney, the pair behind the delectable idea decided Toowoomba was the next to be treated.

Co-founder and project manager Chris Sheldrick said Passiontree Velvet was dreamt up only about three years ago.

"We make all of our cakes in Yatala and then we bring it up to Toowoomba three or four times a week," Mr Sheldrick said.

"If you search for cakes online there are a lot fewer options here so it's the perfect opportunity for us and because we already had the manufacturing here in Queensland and all of our staff here in Queensland.

"And one of our best stores is in Indooroopilly. We find that people in Toowoomba have been to Indooroopilly, as like the first shopping centre when they enter Brisbane, and so a lot of people here know Passiontree Velvet so that has been really good for us."

Mr Sheldrick said it was important Passiontree's bakery team made time for creativity, changing a selection of cakes every two to three months.

"It has to change regularly, but not everything. So people have their things that they are comfortable with but they also have something new to try if they are regulars," he said.

Toowoomba is currently the third busiest store, with macaroons selling "like hot cakes".

Mr Sheldrick said Toowoomba was likely to be their last opening, at least for a while.

"This is pretty much it, because we think we are getting too big," he said.

"We originally just wanted to be sort of like a cool bakery. We don't need to open any more stores, we don't have a desire to be like blowing up into a big corporate company."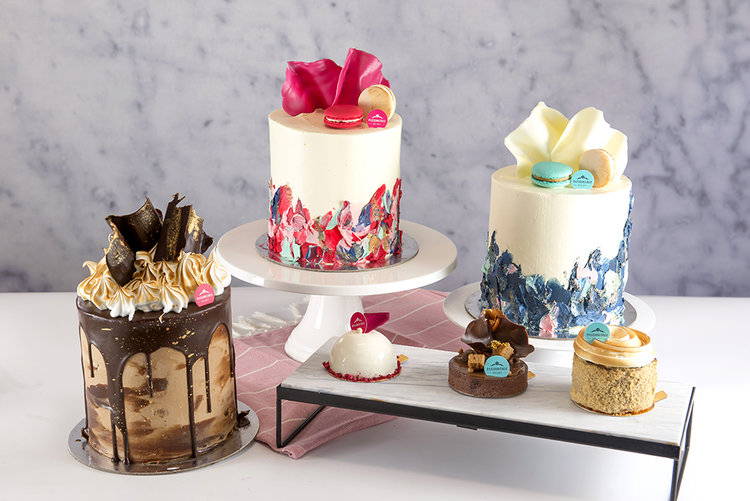 If you're looking for Birthday Cakes or any special occasion cakes in Toowoomba, check out our store located at Grand Central Shopping Centre in front of H&M or you can book and order your cake online from our Online Cake Store!