"Christmas is forever, not for just one day. For loving, sharing, giving, are not to put away."

— Norman Wesley Brooks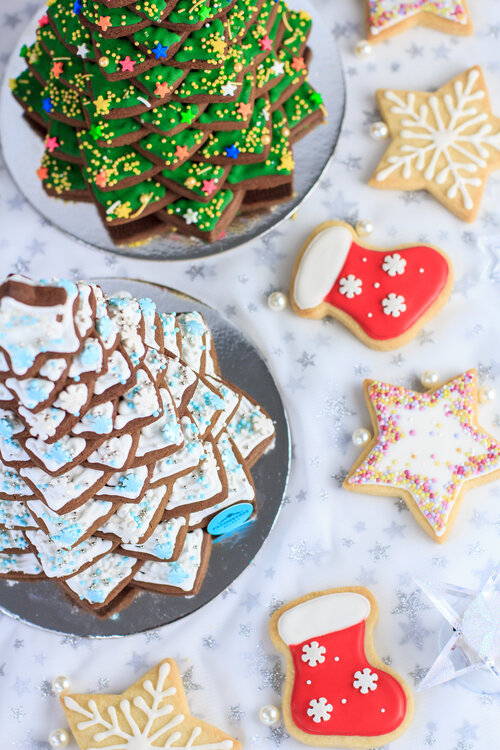 This year, we are excited to introduce our indulgent Christmas collection featuring Gingerbread Trees, Christmas Trifles and Christmas Cookies!
Drawing inspiration from traditional gingerbread men and Christmas trees, we have created our Merry and Brightand White ChristmasGingerbread Trees. Fifteen marvellous layers of Christmas spice gingerbread cookies with icing and sprinkles.
At approximately 26cm tall, these gingerbread trees are a definitely a crowd pleaser at festive gatherings and make beautiful and delicious gifts. Each design has a different colour and sprinkle selection so if you're after a more traditional colour design, so the choice is yours!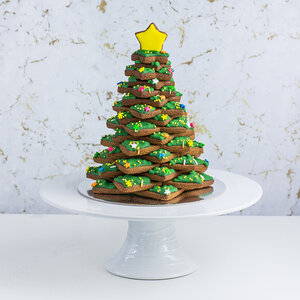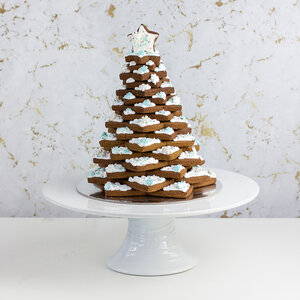 Up next are our ever so popular Christmas Trifles we initially introduced last Christmas! Due to their popularity, customers have requested and we have been accepting special orders for our trifles throughout the year. So, what better than to bring them back for Christmas?
We have our Raspberry Trifleand Tiramisu Trifleavailable. Our Raspberry Trifle features vanilla honeycomb sponge layered with vanilla bean cream and raspberry curd. Topped with pavlova drops and fresh raspberries. Our Tiramisu Trifle incorporatedchocolate coffee sponge layered with coffee cream, decorated with chocolate ganache, mini pavlova, dark chocolate shavings and gold leaf.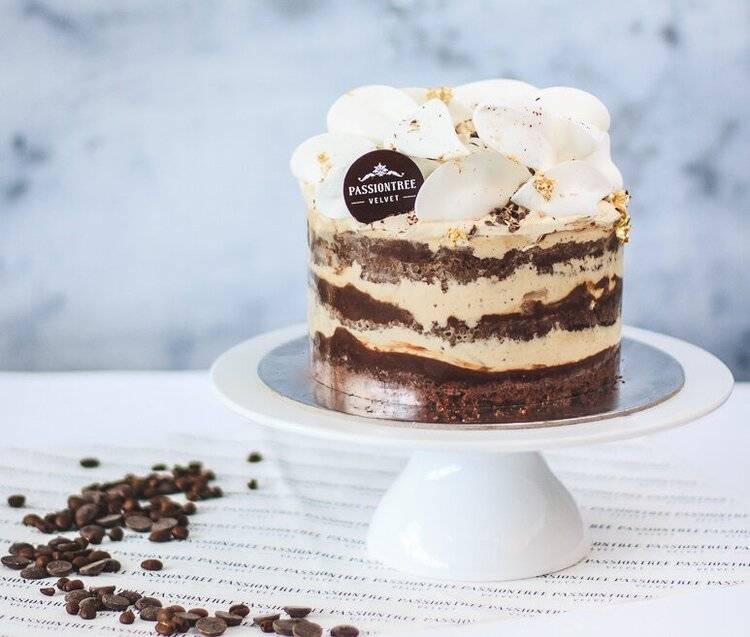 For those on the go, or like a treat to accompany their coffee, or for any reason really, we have our Christmas Sugar Cookies! Buttery shortbread cookies decorated with icing and sprinkles. We have three designs available in-store: Snowflake, Confetti Sprinkles and Santa Boot.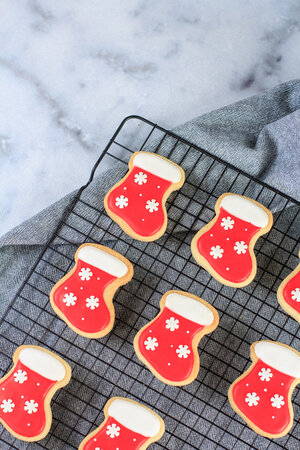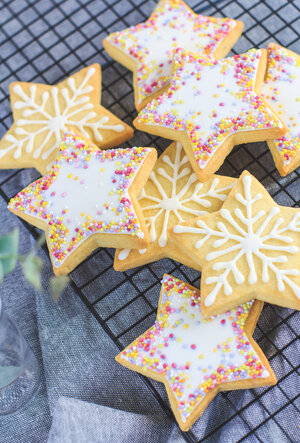 Our Christmas Collection is now available to order in-store and online.
Christmas orders close on December 17th, so get your orders in quick!