Passiontree Velvet is incredibly excited to announce we are attending our very first wedding fair at One Fine Day Wedding Fair this weekend (February 22-23rd) at The Cutaway, Barangaroo in Sydney.
Everything you need is at One Fine Day. Experience an exclusive runway show, live entertainment and visual delights, all within the gorgeous surrounds of The Cutaway. Meet with a curated selection of over 100 of the region's most sought-after wedding suppliers, makers and providers.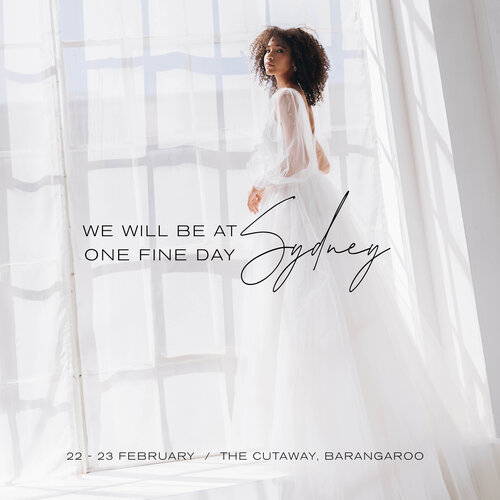 We will be showcasing our bespoke wedding cakes as well as our Dessert Collection, so come along and say hi with any questions you have! If you also wanted to try our eight seasonal flavours, we will have cake tasting boxes available to purchase on the day.
Our flavours include:
53% DARK CHOCOLATE
Dark Chocolate Sponge + Milk Chocolate Ganache
BLACK FOREST
Dark Chocolate Sponge + Black Forest Cream Cheese + Cherry Jam
CARROT CAKE
Spiced Carrot Cake + Sweet Cream Cheese
CHOCOLATE CARAMEL TOFFEE
Dark Chocolate Sponge + Caramel Buttercream + Toffee Almond Crumble
LEMON ZEST
Lemon Zest Sponge + Lemon Buttercream + Lemon Curd
RED VELVET
Red Velvet Sponge + Cream Cheese
TIRAMISU
Dark Chocolate Sponge + Coffee Buttercream + Chocolate Ganache
VANILLA STRAWBERRY
Vanilla Sponge + Sweet Cream Cheese + Strawberry Blend