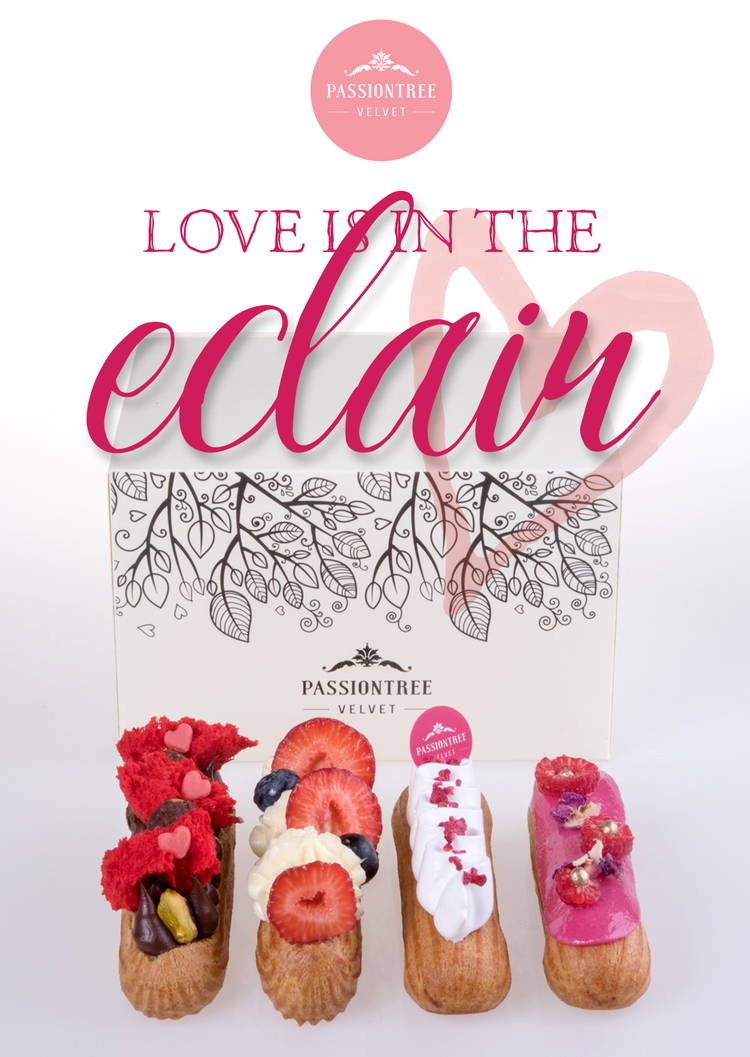 The month that was -- February.
This year, we celebrated Valentine's the only way we know how -- by gifting you all an exclusive set of our handmade eclairs! With flavours including: The Valentine, Strawberry Sweetheart, Cloud Nine and Rose & Raspberry, these eclairs were a favourite.
The Valentine: Éclair filled with chocolate ganache, topped with strawberry sponge, caramelised pistachios and chocolate cookie chunks.
Strawberry Sweetheart: Éclair with strawberry cream topped with berries and cream cheese.
Cloud Nine: Éclair filled with zesty lemon cream topped with a light meringue and dried raspberries.
Rose & Raspberry: Éclair filled with rosewater cream, layered with raspberries and rose petals.