First Look: Passiontree Velvet
The chic, airy Beauty Precinct in Canberra Centre's new Monaro Mall might be a somewhat unexpected place for brunch, but it makes more sense than you'd think. In a space focused on curating boutique retailers to bring together the best of Canberra lifestyle shopping, why shouldn't there also be the best of eating?
From the elegant cakes and colourful macarons in glass cabinets to their unique menu of brunch and lunch options, café and patisserie Passiontree Velvet is a natural fit for the Beauty Precinct, as Co-founder Manager Chris Sheldrick explained.
"Compared to other cafes, we really relish in being able to provide a beautiful product and display it in a way that really grabs the eye. The Beauty Garden really speaks to everything that we are trying to achieve with our brand and our presentation."
Established in Brisbane in 2011, Passiontree proved not only popular with Queenslanders, but also with a huge social media fan base, prompting the brand to look to other states. However, having watched other brands expand too quickly, Chris and the team were determined the cafés suited their location and were equipped with key staff members who would ensure quality of service.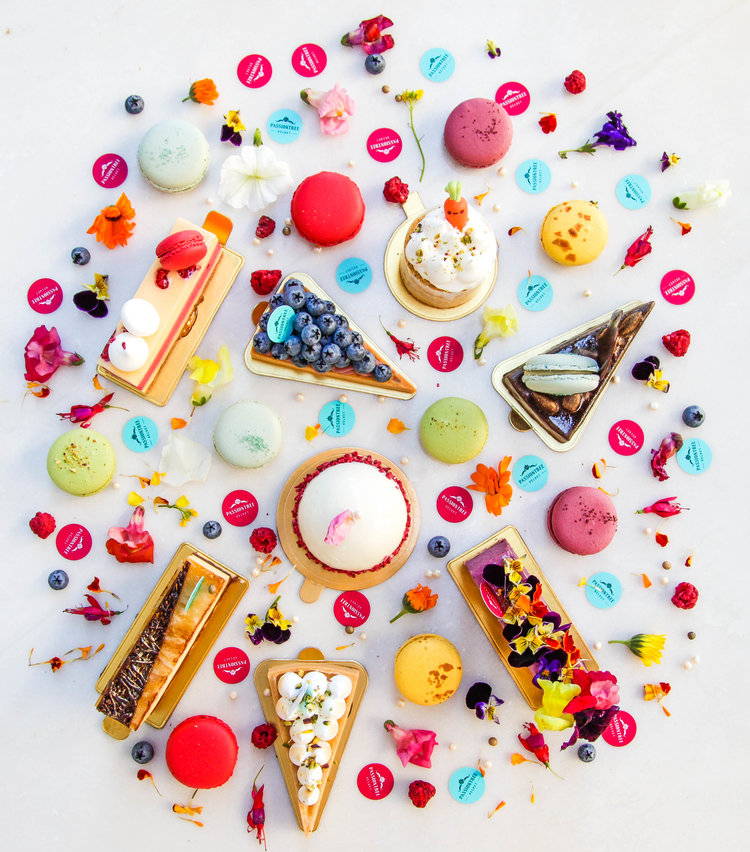 "We don't want to be opening everywhere," Chris explained. "The key focus is the product and we want to do it really, really well."
They're focused on supporting local makers too. With the establishment of each new café, Passiontree reaches out to local suppliers to allow the brand to immerse itself in the best of regional produce. Here in Canberra, the bread is supplied by artisanal darlings Three Mills Bakery (yes, they stock their croissants too), granola comes from The Muesli Bar and their curated selection of preserves for purchase are from Josh and Sue.
"We try to source as much as we can from Canberra," says Chris. "Canberra has great produce and people support each other here—we keep getting recommendations for new suppliers from producers themselves."
In the interests of looking after our audience, we figured the only way to ensure Passiontree is as good as Chris reckons it is, was to taste it ourselves. You're welcome.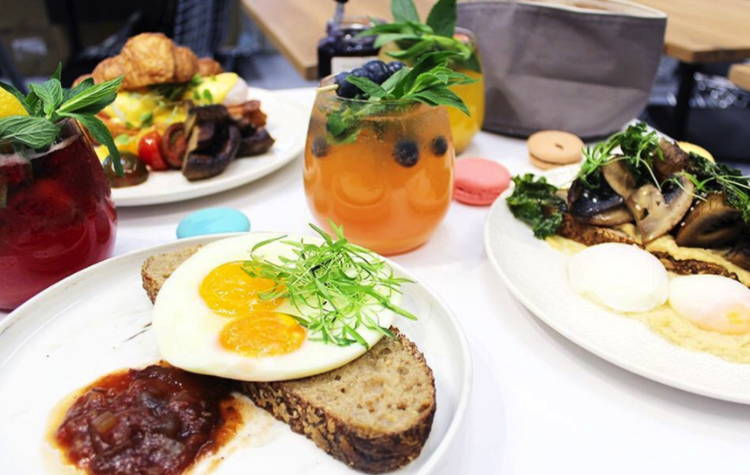 WHAT WE ATE
After arriving for brunch and casting our eye hungrily over the menu, our ACTIVE Editor, Ashleigh, and I decided to defer to Chris and Co-founder Josh Kim's suggestions for our brunch.
Their choices turned out to be a delicious blend of savoury with a sweet finish.
To start, we split the Mushrooms on Toast and the Croissant Benedict, both fun twists on classic breakfast items.
The Mushrooms on Toast (which can be served vegan or gluten-free) was a tastier version of the classic, with dark Three Mills Bakery sourdough layered with Baba Ganoush and sautéed kale (which created a delish, nutty base) and topped with poached eggs, field mushrooms, pistachio and chervil. Healthy and hearty.
The Benedict on the other hand, while being perhaps a touch less healthy, was really a standout. After we chose prosciutto over smoked salmon, the Benedict arrived covered in tart-yet-sweet Hollandaise (which they make from scratch) with perfectly poached eggs, roasted mushrooms and confit tomato. Heaven. The sweetness of the croissant (hello Three Mills) was a cute alternative to a classic English muffin but small enough to not be overwhelming.
"This is one of the best collections we've ever had," enthused Chris. "There's something for everyone. The chef we have here, Samuel Ng, used to be the chef at Coffee Anthology, which last year won [Beanhunter's] Best Café in Australia."
To go with our dishes, Ashleigh ordered a long black while I allowed Josh to choose a tea for me from their extensive selection. His recommendation, the Paris, was a deliciously flavoursome vanilla infused black tea.
Chris explained that the teas are also for sale in their curated store, the brand itself having being hand-picked from experience—Harney & Sons who supply the Dorchester Hotel in London, among others.
To finish off our brunch degustation, the Velvet Banana Bread arrived—a delicate slice of moist banana bread covered in grilled banana, macerated strawberries and smothered in peanut butter caramel. As with the Benedict, the moderate serving size did the dish justice, as I think anything bigger would be a bit overwhelming.
Just so our colleagues didn't miss out, Chris and Josh also packaged up a selection of Passiontree's classic desserts to accompany us back to the office, which were promptly devoured. Their Red Velvet Cake, Vanilla Macarons and Milk Chocolate and Bergamot cake were some of the favourites and their warm scones are little bundles of buttery heaven.
We also got a sneak preview of what Chris and the team are excited to serve up this holiday season, including some very adorable festive-themed cakes.
"We want to excite people," says Chris. "[Themed cakes] are something not very many cafes can do during the holiday season."
That being said, as the Monaro Mall will no doubt be the epicentre of holiday shopping activity during December, Passiontree will likely need no extra enticement for shoppers to come rest their tired feet and catch up over a cool 'Passionsoda' (we had the Passionfruit and the Raspberry – tingly and refreshing) or a freshly baked scone.
By Beatrice Smith