And to celebrate, here's three fun facts about the ever so delicate and delicious macarons we have to know and love!
1. Originally, macarons were made of just almond flour, sugar, and egg whites. No filling, whatsoever.
2. The first macaron derived from Italy rather than France and was brought over in 1533 by the chef of Italian noblewomen (and later Queen of France) Catherine De Medici. It was credited by Pierre Desfontaines who had the idea to fill them with creamy ganache as it was originally served as a single cookie.
3. 'Macaron' is a delicate, light meringue cookie often filled with ganache. 'Macaroon' on the other hand, is a hearty mounded cookie made with shredded coconut, often topped with jam or dipped in chocolate.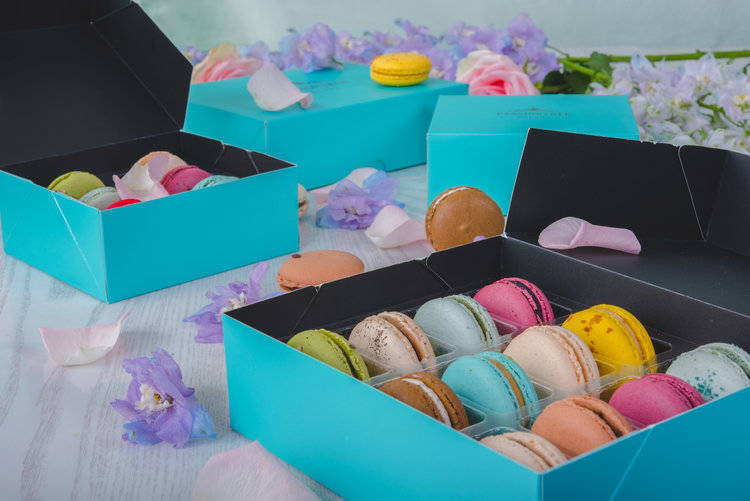 With an array of macaron flavours to choose at Passiontree Velvet, enjoy a macaron or two (or few), with tea or coffee. Enjoy some now and enjoy some later with our 6 and 12 piece gift boxes available to take home!