Do you have an event or a celebration coming up where you want to impress? Dessert Tables have been garnering a lot of attention lately as they offer event guests a wider variety of options and cater to individual tastes and preferences. Not only this, but they are aesthetically pleasing, some may prefer the term "Instagram worthy," and they can be used as a focal point of an event!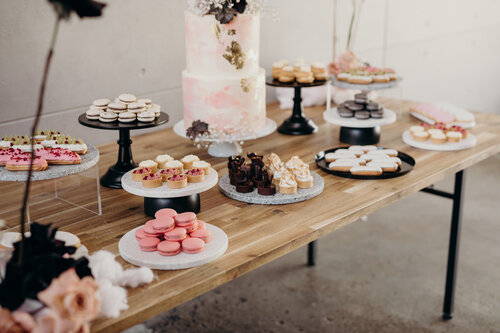 Passiontree Velvet have come up with four delectable Dessert Table Packages that can cater to a range of different occasions and party sizes. Events themselves are already quite difficult to plan, and having to individually organise and accommodate food and desserts for every guest can be time-consuming and stressful. Therefore, having different options readily available can be a sigh of relief for both the event organiser and attendees. Dessert Tables can be perfect for events such as intimate birthday parties, wedding celebrations, or even for corporate meetings and events.
It is important to have an assortment of flavours, textures, and colours that are not only tasteful but visually appealing. Our Dessert Tables feature numerous delicious options, including mini eclairs, mini tarts, fondant cookies, macarons, macaron towers, cakes, and more! These desserts come in a range of irresistible flavours that can be handpicked. We have Mini Eclairs that come in fresh and fruity flavours such as Passionfruit Meringue and Strawberry Cheesecake. They also come in classic flavours like Dark Chocolate and Red Velvet. Our mouth-watering Doughnuts all come with a delicious glaze topped with delicate garnishes. Fondant Cookies can be customised with a one-line message or name (up to 8 characters) that can make your event even more memorable. You can find all the different flavours that are available here.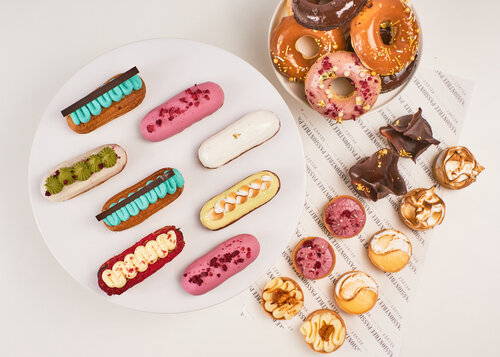 Centrepieces are used for decoration and to ensure the event space is full and vibrant. An Occasion Cake can be the perfect centrepiece for a Dessert Table, as it adds height and colour. Passiontree Velvet has a variety of Occasion Cakes suited for any event, from fun, unique designs like the Picasso, to simple crowd-pleasers like the Caramel Wonder.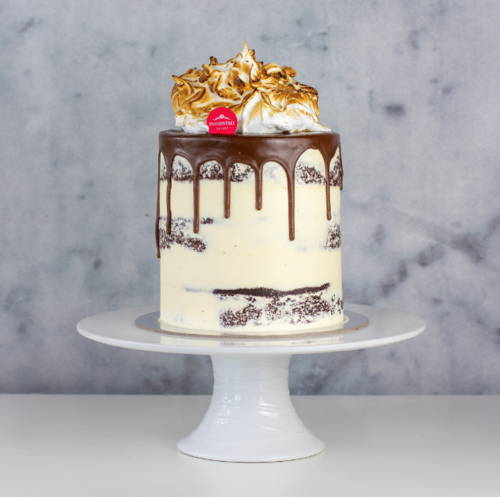 If you are looking for something unique for your event, a Dessert Table may be your solution!
Dessert Table Packages are available in Sydney, Gold Coast, and Canberra.
Different customisation options are available and can be discussed further after the initial enquiry. Delivery options can also be discussed.
There is a 3-week cut off period for ordering our Dessert Table Collection. If you are interested in ordering a Dessert Table, however, your event is within the 3-week cut off, there is a rush fee of $30. Please contact us for more information regarding this.
*Please Note – Please note the set up is not offered in the dessert packages.