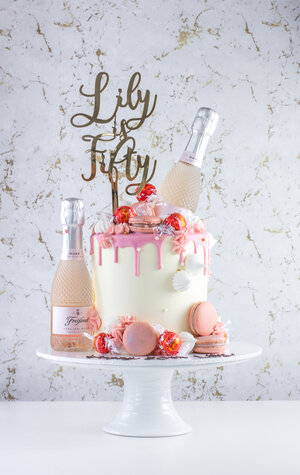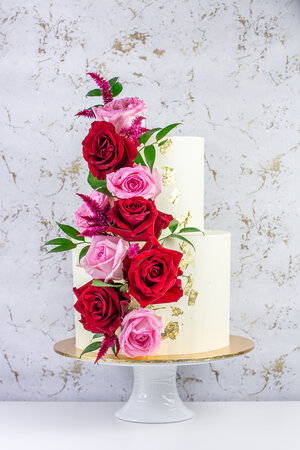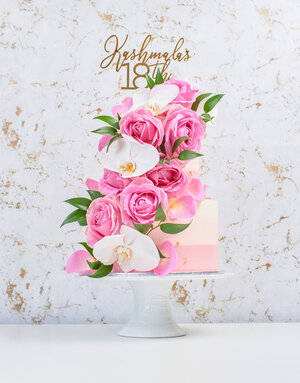 With restrictions gradually being lifted, we have noticed many of you are beginning to organise and plan your special events! So, let us help you to create the perfect custom cake to complete the perfect event. From birthdays, weddings, baby showers, christenings, anniversaries our team can discuss and recommend ideas and guide you through this personalised experience in order to achieve the desired cake you are after. We also have cake tasting boxes available for purchase to sample all our eight seasonal flavours listed below.
53% DARK CHOCOLATE
Dark Chocolate Sponge + Milk Chocolate Ganache
BLACK FOREST
Dark Chocolate Sponge + Black Forest Cream Cheese + Cherry Jam
CARROT CAKE
Spiced Carrot Cake + Sweet Cream Cheese
CHOCOLATE CARAMEL TOFFEE
Dark Chocolate Sponge + Caramel Buttercream + Toffee Almond Crumble
LEMON ZEST
Lemon Zest Sponge + Lemon Buttercream + Lemon Curd
RED VELVET
Red Velvet Sponge + Cream Cheese
TIRAMISU
Dark Chocolate Sponge + Coffee Buttercream + Chocolate Ganache
VANILLA STRAWBERRY
Vanilla Sponge + Sweet Cream Cheese + Strawberry Blend
We have pick-up locations in Brisbane, Gold Coast, Toowoomba, Sydney and Canberra. Delivery options can also be discussed.
We specialise in buttercream cakes, drip cakes, one, two and three tier cakes along with floral flair and macaron tower cakes. View some of our previous cake designs below: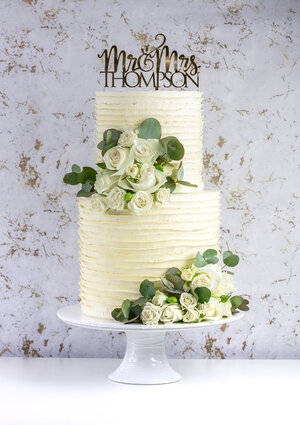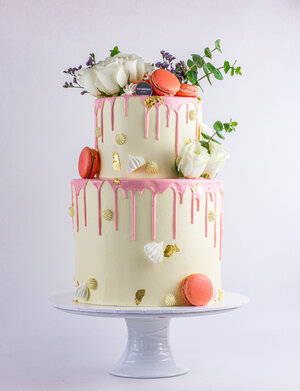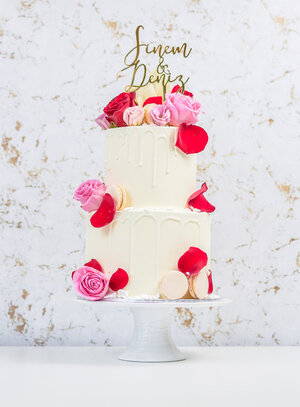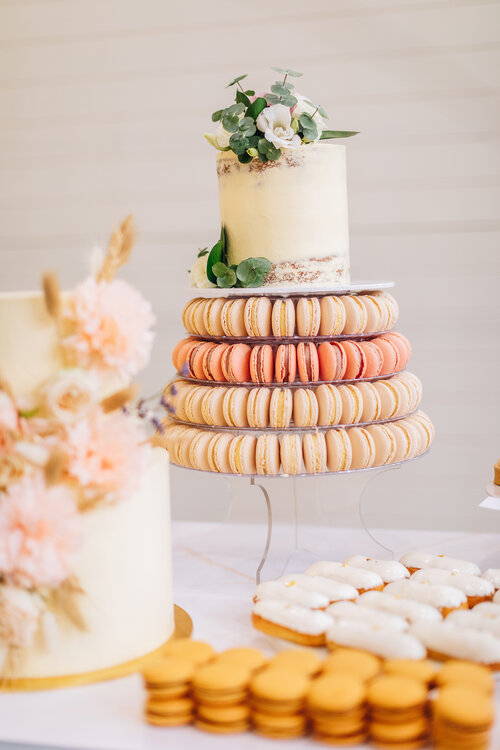 If you're wanting to organise a custom cake for your event but don't know where to start, we recommend finding some inspiration from Pinterest or Instagram so you have a good idea of the style and design you're after. Have a browse of the different styles and designs out there and save the ones you like. Then you can select the elements you like and create your own design that align with your special day. If you're after a floral cake, a wonderful idea would be to organise florals with your florist on the day, that way you can match the flowers in your bouquet or centrepieces with the flowers on your cake!
For birthday or baby showers, you can select a colour palette or theme and apply it to your custom cake. If you're having a beach themed event, you might want your cake to include more summery and bright colours like yellow, light blue and white.
Or, for a chocolate lover, just go crazy with the chocolate!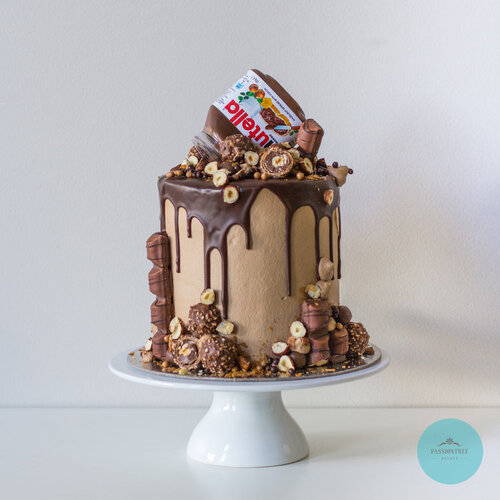 With more events coming up, it's never been a better to celebrate.
Contact us and submit a custom cake enquiry today.