Here at Passiontree Velvet, we believe that you should 'Eat, Drink and be Merry' during this festive season! And to do so, our elves have been busy in the bakery creating our new Christmas Range, while you can be busy preparing the Christmas feast. We've got the perfect cakes and treats to bring to all the upcoming parties and gatherings.
Think late nights huddled around a campfire somewhere around the world with a cup of coffee in hand. These ideas inspired us for our Tiramisu Trifle — Chocolatey, rich and creamy.
Tiramisu Trifle: Chocolate coffee sponge layered with coffee cream. Decorated with chocolate ganache, mini pavlova and dark chocolate shavings. A rich, chocolatey trifle perfect with coffee or a tea, a favourite amongst all!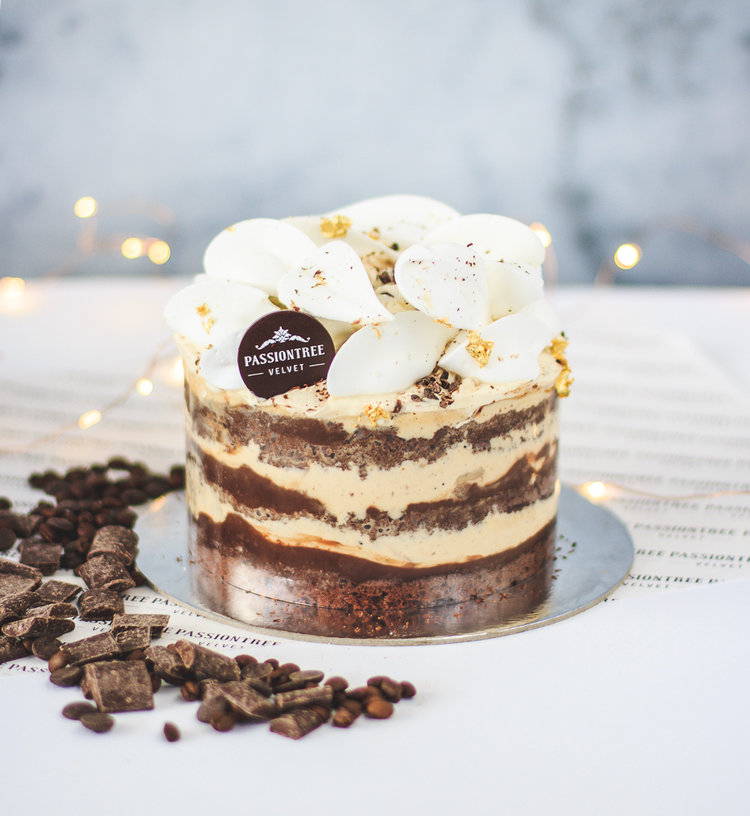 Now, think of the fresh, fruity and sweet combinations of summer. We drew on these thoughts to bring you our Raspberry and Honeycomb Trifle — Perfect to bring to any picnic or gathering.
Raspberry and Honeycomb Trifle: Vanilla honeycomb sponge layered with vanilla bean cream and raspberry curd. Topped with pavlova drops and fresh raspberries. A refreshing and fruity trifle perfect with iced tea and fruity drinks! The perfect dessert after a Christmas lunch.
Yes, we will also have our Seasonal Occasion Cakes available as well! Available in serving sizes up to 50 serves, we've got dessert covered. To view and order our range of cakes, please click here.
Here at Passiontree Velvet, we understand Christmas can be a busy and stressful time, but don't forget to take some time to relax and enjoy the moments, after all:
Christmas is like candy; it slowly melts in your mouth sweetening every taste bud, making you wish it could last forever.

— Richelle E. Goodrich