An apple a day keeps the doctor away…
Our Apple Delight has been so welcomed since its launch earlier this year! With flavours influenced the warm, fuzzy feeling of a homey apple pie with looks inspired by a green apple itself, this cake has been deemed a must-try by our customers and staff! Take a look at our #passiontreevelvet and #edibleluxury hashtags on Instagram to view some customer photos as well, or head in-store to try one out yourself!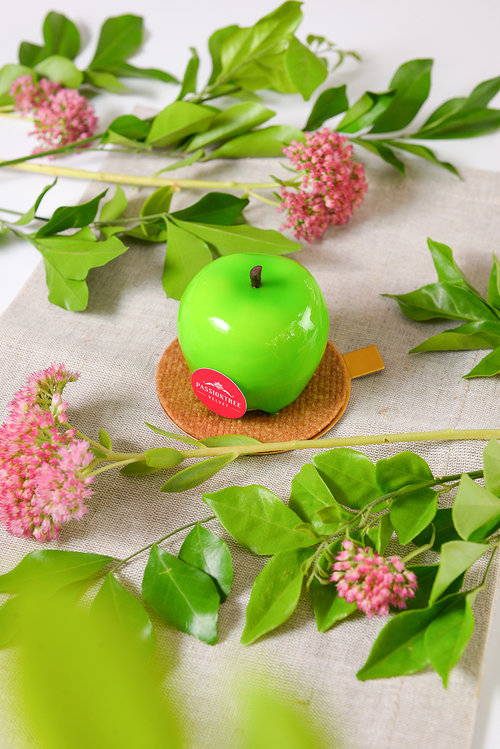 The Apple Delight features a cinnamon spice, caramelised apple centre surrounded by apple cream mousse and coated in white chocolate atop a sable base. Crack open the white chocolate to enter the apple dream — Did we mention this cake is also gluten free?!
Take a look at some images of our Apple Delight getting made by our skilled patisserie chefs!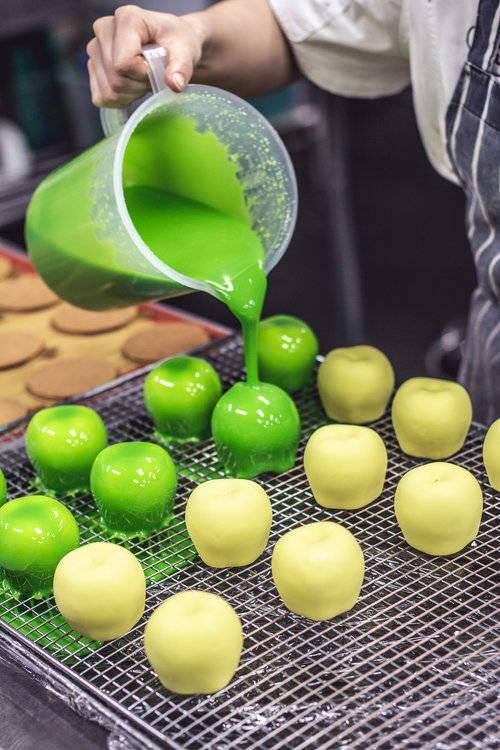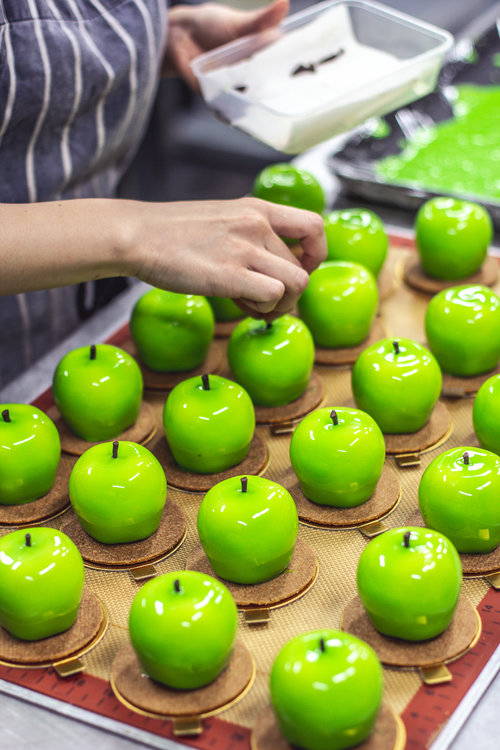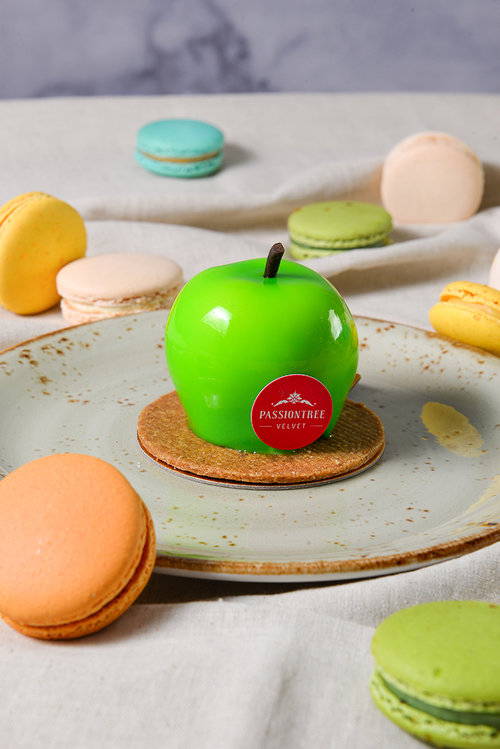 This cake is truly the apple of our eye. Available for a limited time only, so get one in-store today at your closest Passiontree Velvet location.