This year, we are returning to Bastille Festival at The Rocks and Circular Quay with not one but two macaron and eclair filled stores! Celebrating Bastille Festival's 7th anniversary here, this will one of their biggest and best events yet. So, grab your berets and head to The Rocks and Circular Quay this week from July 11th - July 14th (more details here at Bastille Festival's website) to immerse yourself in this 4-day French food, wine and art revolution!
As mentioned, Passiontree Velvet will be holding two stalls this year, both filled with macaron and eclair treats! We will have a stall in Customs House: The Parisian Foodie Village (where we located last year) and a new venue being First Fleet Park! Please have a look at the map below to find out where we are!
Customs House: The Parisian Foodie Village​ (located in front of Customs House), which is packed with all the traditional French foodie treats, such as macarons, eclairs, raclette, crepes, saucisson, fresh baguettes, soups, croque-monsieur and more.

First Fleet Park​ (next to the MCA), is home to the Festival's main entertainment stage. A selection of delicious restaurants, who will be delivering their specialty dishes, but giving everything a unique French fusion twist.
Festival Hours are:
Thursday, 11 July 2019: (10am – 11pm)
Friday, 12 July 2019: (10am – 11pm)
Saturday, 13 July 2019: (10am – 11pm)
Sunday, 14 July 2019: (10am – 9pm)
To familiarise yourself with our exclusive eclair offering, we are excited to announce we will have eight decadent and mouth-watering flavours including:
Black Forest Tart

Passionfruit Meringue

Salted Caramel

Raspberry Framboise

Red Velvet

Tiramisu

Vanilla Honeycomb

Vanilla Millefeuille
Take a look at some the eclairs below!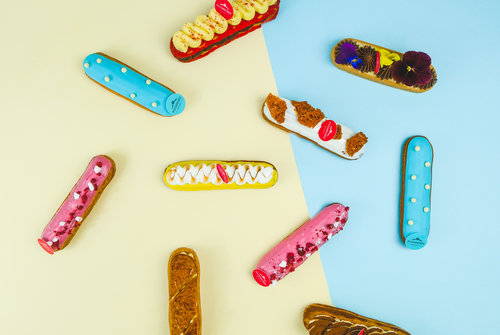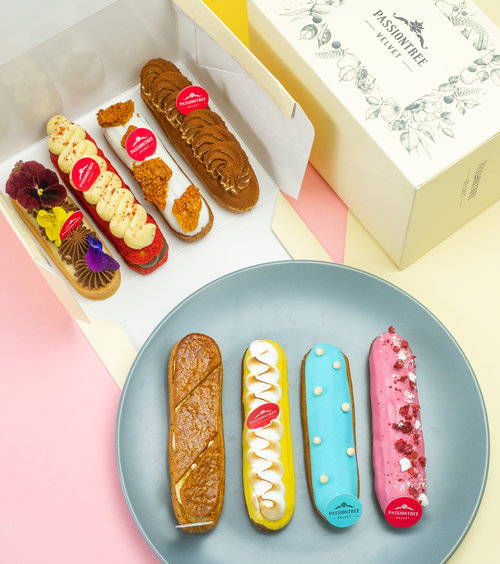 We will also be selling our handmade macarons available individually and in 6pc, 12pc and 24pc gift boxes! The flavours available on the day include: Chocolate (GF), Cookies & Cream, Hazelnut Chocolate, Lavender (GF), Passionfruit (GF), Pistachio (GF), Red Velvet, Salted Caramel (GF), Strawberry (GF), Vanilla (GF), Vanilla Honeycomb and Yuzu/ Lemon Meringue (GF).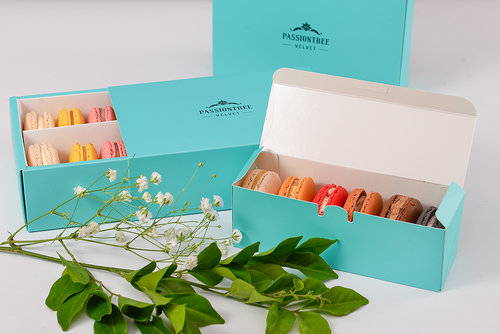 So make sure to free up your weekend and join us at The Rocks and Circular Quay for Bastille Festival!